Dan James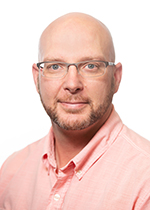 Pacific Northwest National Laboratory
PO Box 999
Richland, WA 99352
Send Email
Biography
Dan James recently joined PNNL in early 2014 and works at the PNNL's Richland Campus. Dan supports the PNNL energy and environment division as a BAS Expert. He has over 16 years in building systems management, including developing and programing DDC systems. .Before joining PNNL's Building Energy Systems Group, Dan worked at Apollo Mechanical Contractors and Washington State DOC where he designed, programed and managed building automated control projects, oversaw maintenance operations and the installation and programming of DDC controls on the HVACR systems.
Research Interests
HVAC retuning/commissioning
Control theory
Interoperability and architecture for systems of systems
Facility operations and management
PNNL Publications
2015
James DP

, and J Kueck. 2015. Commercial Building Motor Protection Response Report.

PNNL-24468

, Pacific Northwest National Laboratory, Richland, WA.
Chassin DP, Y Zhang, PV Etingov, DP James, DD Hatley, H Kirkham, J Kueck, X Li,

Y Huang

, and C Chen. 2015. ARRA Interconnection Planning - Load Modeling Activities.

PNNL-24425

, Pacific Northwest National Laboratory, Richland, WA.