Steve Butterworth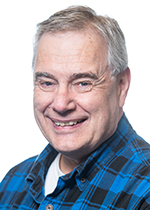 Pacific Northwest National Laboratory
PO Box 999
Richland, WA 99352
Send Email
Biography
Mr. Butterworth supports the Federal Energy Management Program's (FEMP) efforts to encourage greater energy efficiency at federal sites with an emphasis on building closer working relationships with serving utilities and utilizing Utility Energy Service Contracts. He has supported the Federal Utility Partnership Working Group (FUPWG) for nearly twenty years and now serves on its Steering Committee. In his role as Specialist, his services have been called upon to support other Teams, most significantly with the United States Army Reserves.
Prior to joining the Laboratory in 2011, he served 42 years in the National Park Service, five years with Hilton Hotels, taught law at the University of Washington for ten years, and served in the Incident Command community for 22 years in the field of public information and community outreach. His extensive federal career spanned over twenty positions ranging from Park Ranger, to Superintendent, and Program Manager involving hundred s of facility management projects. As a Regional Energy Manager, he was instrumental in significant achievements in energy, water, fleet management, and greenhouse gas conservation programs. He was an early advocate for renewable energy and high performance sustainable buildings. The results of his efforts can be seen today in LEED Silver, Gold, and Platinum facilities and scores of photovoltaic systems throughout the Western United States. But his greatest satisfaction is in the invisible results, derived from conversion to clean energy and mentoring others to support sustainable operations.
Mr. Butterworth has been recognized as a Sustainability Super Hero for the Laboratory. His previous awards include a Presidential Award for his role in establishing the Federal Network for Sustainability which was merged into the Office of the Federal Environmental Executive, two Federal Energy Management and Water Conservation Awards (DOE), and a number of awards from the Environmental Protection Agency for leadership in energy management and sustainable practices.
Research Interests
Utility Incentive Programs
Utility Energy Service Contracts
Federal Energy Management Programs
Sustainable Practices
Education and Credentials
M.S. Wildland Recreation, University of Washington
B.S. Forest Management, University of Washington
Law Enforcement Officer Combined Federal Law Enforcement Academy, Washington, D.C.
Incident Command System – Command and General Staff certification (IIO)