Susan Loper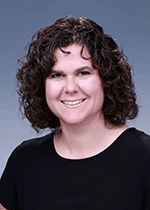 Pacific Northwest National Laboratory
PO Box 999
Richland, WA 99352
Send Email
Biography
Susan Loper joined PNNL in June 2009. Ms. Loper provides research and analysis support for a variety of projects involving water efficiency, energy efficiency, renewable energy, and lighting alternatives. Water efficiency activities include supporting the development of strategic plans for water management, alternative water mapping tools and alternative water project development. Ms. Loper provides technical support for the Army Reserve metering program. She provides data management along with Geographic Information System analysis and mapping support to the Army's Office of Energy Initiatives. Ms. Loper supports a variety of Federal Programs such as the DOE Federal Energy Management Program, the Army Reserve, the Army's Office of Energy Initiatives, National Nuclear Security Administration and Sustainability Performance Office.
Ms. Loper was part of the team that developed the technical quality system for the Lighting Metrology Laboratory that is part of the National lighting measurement NVLAP accreditation and serves as the Quality Manager for PNNL's Lighting Metrological Laboratory.
Research Interests
Strategic water management planning using geospatial data
Alternative water: rainwater harvesting regulations
Water efficiency end-use analysis and tool development
Geographic Information System data management and analysis
Education and Credentials
B.S. Biology, Boise State University, 1992
PNNL Publications
2015
2014
2013
2012
Judd KS

, EM Wendel, SL Morris, JL Williamson, MA Halverson, OV Livingston, and SA Loper. 2012. Evaluation of the Impact of EISA Federal Project Investments.

PNNL-22074

, Pacific Northwest National Laboratory, Richland, WA.

Loper SA

, and WF Sandusky. 2012. Characteristics of the Department of Energy's Building Inventory 2005-2010.

PNNL-21277

, Pacific Northwest National Laboratory, Richland, WA.
2010