Douglas Dixon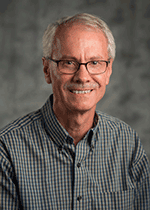 Pacific Northwest National Laboratory
PO Box 999
Richland, WA 99352
Send Email
Biography
Mr. Dixon currently serves as the PNNL Program Manager for the DOE Federal Energy Management Program (FEMP). In this capacity Mr. Dixon manages a team of PNNL scientists and engineers that assist FEMP in their mission to accomplish energy change within Federal agencies by bringing expertise from all levels of project and policy implementation to enable agencies to meet energy-related goals. PNNL provides technical expertise in alternative financing, energy and water efficiency and renewable energy technologies, sustainable design, human behavior, policy analysis, technology transfer, federal rulemaking, and operations and maintenance.
Mr. Dixon has served as a program manager for work related to energy and water efficiency, and renewable energy with the U.S. Army for over 28 years. The work has included strategic planning, energy audits and analysis, workshop facilitation and training, technology demonstrations, energy project development, tactical planning, third party financing, utility supply alternatives and rate assessments, and privatization support. The primary clients have been the U.S. Army Installation Management Command (IMCOM) Headquarters, Army Chief of Staff for Installation Management (ACSIM), Deputy Assistant Secretary of the Army (Energy and Sustainability), and the Office of the Chief, Army Reserve (OCAR).
Research Interests
Program Management
Energy efficiency technology analysis and economics
Alternative financing for energy/water projects
Technical training development and execution
Education and Credentials
M.S. Management and Administrative Sciences, University of Texas at Dallas, 1985
B.S. Chemical Engineering, Oregon State University, 1978
Certified Energy Manager
Affiliations and Professional Service
Association of Energy Engineers (AEE)
Awards and Recognitions
Legend in Energy, Association of Energy Engineers, October 2012
Presidential Award for Leadership in Federal Energy Management (October 2005)
PNNL Publications
2011
2010
2008
Chvala WD, Jr, AE Solana,

JC States

, WM Warwick, MR Weimar, and DR Dixon. 2008. Renewable Energy Opportunities at White Sands Missile Range, New Mexico.

PNNL-20221

, Pacific Northwest National Laboratory, Richland, WA.
Chvala WD, Jr, WM Warwick, DR Dixon, AE Solana, MR Weimar,

JC States

, and RW Reilly. 2008. Renewable Energy Opportunities at Fort Hood, Texas.

PNNL-20219

, Pacific Northwest National Laboratory, Richland, WA.
Solana AE,

JC States

, WD Chvala, Jr, MR Weimar, and DR Dixon. 2008.

"Renewable Energy Opportunities for the Army."

In

Proceedings of the World Energy Engineering Congress

. Farmont Press Inc., Lilburn, GA.
2007
2005
2002
Parker GB, A Gillespie, DR Dixon, DR Brown,

RW Reilly

, and WM Warwick. 2002.

"Strategy for Developing 10-Year Energy Management Plans at U.S. Army Forces Command Installations."

In

Solutions for Energy Security and Facility Management Challenges, Proceeding of the 25th World Energy Engineering Conference

,

pp. 129-140

. Fairmont Press, Lilburn, GA.